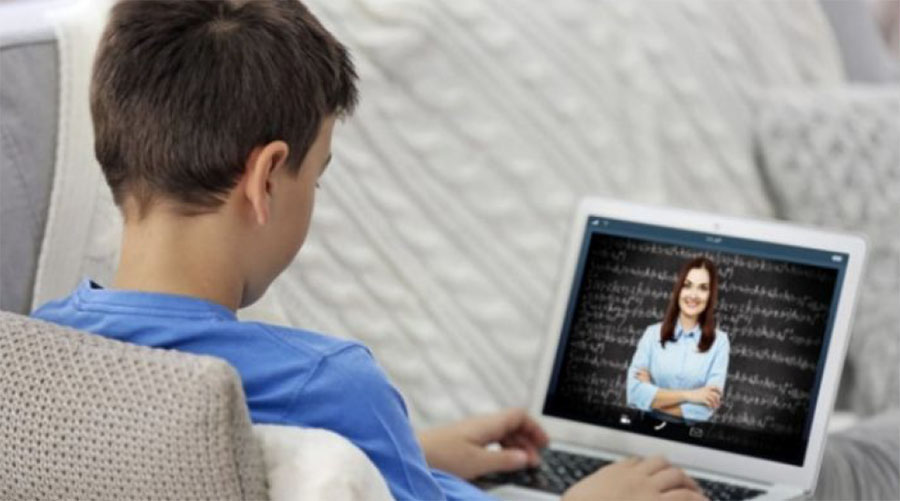 The COVID-19 global crisis has more-than-ever, brought educational inequities to the forefront of education-related decisions being made by districts across the country.
Brown University is in a unique position by which to provide educational interventions to improve children's academic, social and even economic outcomes, via online tutoring, a resource that historically, has only been only available to students whose families can pay-to-learn.
Brown University's online tutoring program is a free resource and service for students of current partner K-12 schools offered through the ​Annenberg Institute, the ​Swearer Center ​and Tutor Matching Services​.
As set forth in the Annenberg Institute's ​mission​, our conviction is that improved educational equality leads to enriched opportunities for children and youth, ultimately contributing to more just and flourishing societies. Coupled with the Swearer Center's belief that public service and experiential learning are essential components of Brown's educational mission and through its foundational components of ​community engagement, engaged scholarship, and social innovation​, we strongly believe this program will have positive implications including higher graduation rates, higher rates of matriculation into a four-year university, higher grades on standardized testing, more positive attitude towards school and life, and higher self-esteem.

Please visit our ​online tutoring platform​ to meet our tutors!
To learn more about our program, please email ​soljane_martinez@brown.edu

Brown University K-12 Tutoring Initiative
---
Media Mentions
---
08/12/2020. Annenberg Institute
Brown University K-12 Tutoring Initiative
We are excited to welcome Brown University's K-12 Tutoring Initiative in addition to over 200 other new schools this summer.
---
08/10/2020. Chalkbeat
England is launching a national tutoring program. Could the U.S. follow suit?
The Annenberg Institute at Brown University is disseminating best practices for tutoring programs and funding small tutoring pilot programs with philanthropic help.
---
08/07/2020. The New York Times
Know Your Pandemic Schooling Options
As districts decide how to handle the fall semester, parents are podding up, scheduling tutors and enlisting relatives.